Prototyping Case Study: Fillter.me
This is a short case study regarding the prototyping mindset of one of my projects. It is called Fillter.me (currently only available in German).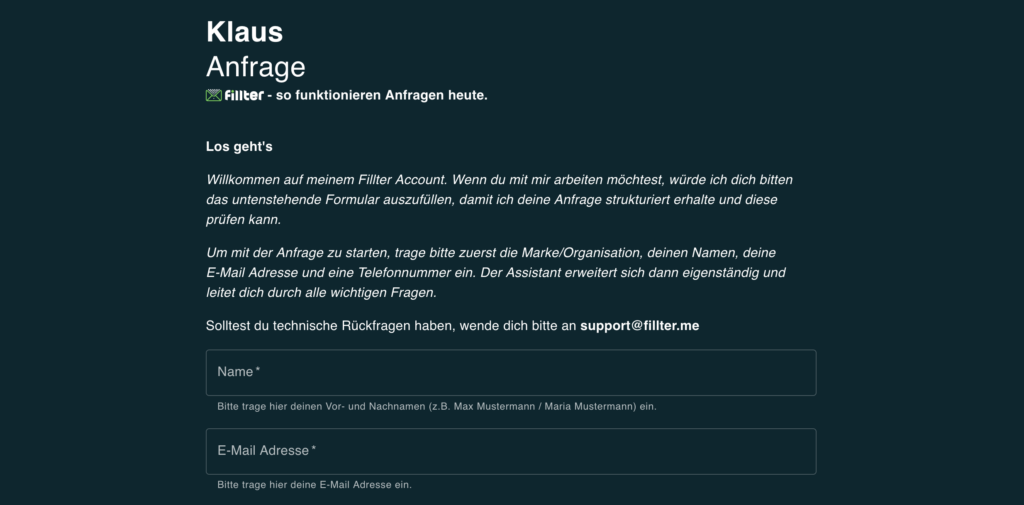 Felix and Oğuz were victims of their success and drowned in many (poorly written!!) inquiries from brands and agencies with their Creator Management YilmazHummel.
So they developed a unique question technique on their homepage with WordPress forms to better fill inbound inquiries for themselves (pun intended).
So there is a market, a pain point, and an already proven low fi solution: A good time to develop a business model.
We then jointly developed a generic and scalable Software as a Service to replace the existing individual solution last year.
Since February, this has been used at YilmazHummel and a small circle of initial beta testers.
Now we feel ready to open the circle of beta testers a bit more.
So if you are a creator yourself and are tired of working your way through many (unpromising) copy & paste requests from brands every day, feel free to watch Felix's video on the homepage and then join our waiting list.